Keynote Speaker of ICOSH 2019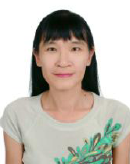 Prof. Hui-Wen Vivian Tang
Ming Chuan University, Taiwan
Hui-Wen Vivian Tang Professor of the Teacher Education Center of Ming Chuan University, Taiwan. In 2007, she received an Ed.D in educational leadership and counseling from Texas A & M University, Kingsville, Texas, USA. Her current research focuses on leadership development, emotional intelligence, cross-cultural studies, multiple criteria decision making and teacher education. She is currently the Dean of Institute of General Education and the Director of Teacher Education Center, Ming Chuan University. Prof. Tang is a lifelong member of the Emotional Intelligence Training and Research Institute (EITRI) organized by a collegial association located in Corpus Christi, Texas, USA, and formerly the chief editor of "Journal of Applied English".
Prof. Tang's recent publications include "Forecasting performance of Grey Prediction for education expenditure and school enrollment" published in 2012 by Economics of Education Review (SSCI), "On the fit and forecasting performance of grey prediction models for China's labor formation" published in 2013 by Mathematical and Computer Modelling (SCI), "Constructing a competence model for international professionals in the MICE industry: An analytic hierarchy process approach" in 2014 by Journal of Hospitality, Leisure, Sport & Tourism Education (SSCI), "Developing a short-form measure of personal excellence for use among university students in Taiwan" in 2015 by Total Quality Management & Business Excellence (SSCI), "On the fit and forecasting performance of grey prediction models for projecting educational attainment" in 2016 by Kybernetes (SCI), "Critical factors for implementing a programme for international MICE professionals: A hybrid MCDM model combining DEMATEL and ANP" in 2017 by Current Issues in Tourism (SSCI), "Evaluating service quality of leisure farms: The Taiwan case" in 2018 by International Journal of Organizational Innovation (EI), and "Modeling critical leadership competences for junior high school principals: A hybrid MCDM model combining DEMATEL and ANP" in 2018 by Kybernetes (SCI).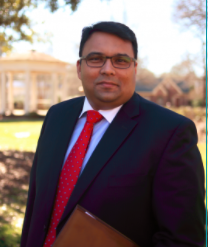 Assoc. Prof. Ezaz Ahmed
Columbia College, USA
Dr. Ezaz Ahmed is Associate Professor of Business and Associate Dean of Business Programs at Columbia College. Dr Ezaz Ahmed brings a robust body of knowledge in Human Resource, Management and Business as an academic and researcher. Besides his PhD in Human Resources, Dr Ahmed has an MBA in International Business with distinction, Bachelor of Economics with distinction and earned his Certificate in Online Teaching from the University of Oxford. Dr Ahmed is a Senior Certified Professional (SCP) by the Society for Human Resources Management (SHRM), USA and also a professional certified member (CAHRI) by the Australian HR Institute (AHRI).
Prior to joining Columbia College, Dr Ahmed was the MBA Program Director and Head of Postgraduate Business Programs at the Flinders University in Adelaide, Australia. Dr Ahmed has worked over a decade in Australia as an academic leader and is recipient of the Central Queensland University's Students' Voice Awards for On Campus and Distance Educator of the year in 2014, 2015 and 2016.. As Head of MBA Programs in Australia, Dr Ahmed has successfully led high-level teams in critiquing curriculum, developing academic strategies, and coordinating accreditation processes. He has been chosen to chair and member of numerous prestigious academic advisory panels, discipline streams in higher education and professional institutions. In recent years, Dr Ahmed has been researching in areas of employees' psychological contract, leadership, impact of information communication technology (ICT), skilled migrants' integration in regional areas, and inclusive employment opportunities for disable employees in the workforce. Dr Ahmed has been involved in international, national, and industry-based research projects and grants. Dr Ahmed's research has been published and presented in international journals and conferences. He has been a member of the inaugural Research Advisory Panel of the Australian HR Institute (AHRI), and chair of the Organisational Behavior stream in the Australian and New Zealand Academy of Management (ANZAM).